Trillium awarded DOE funding for biobased acrylonitrile demonstration plant
Posted on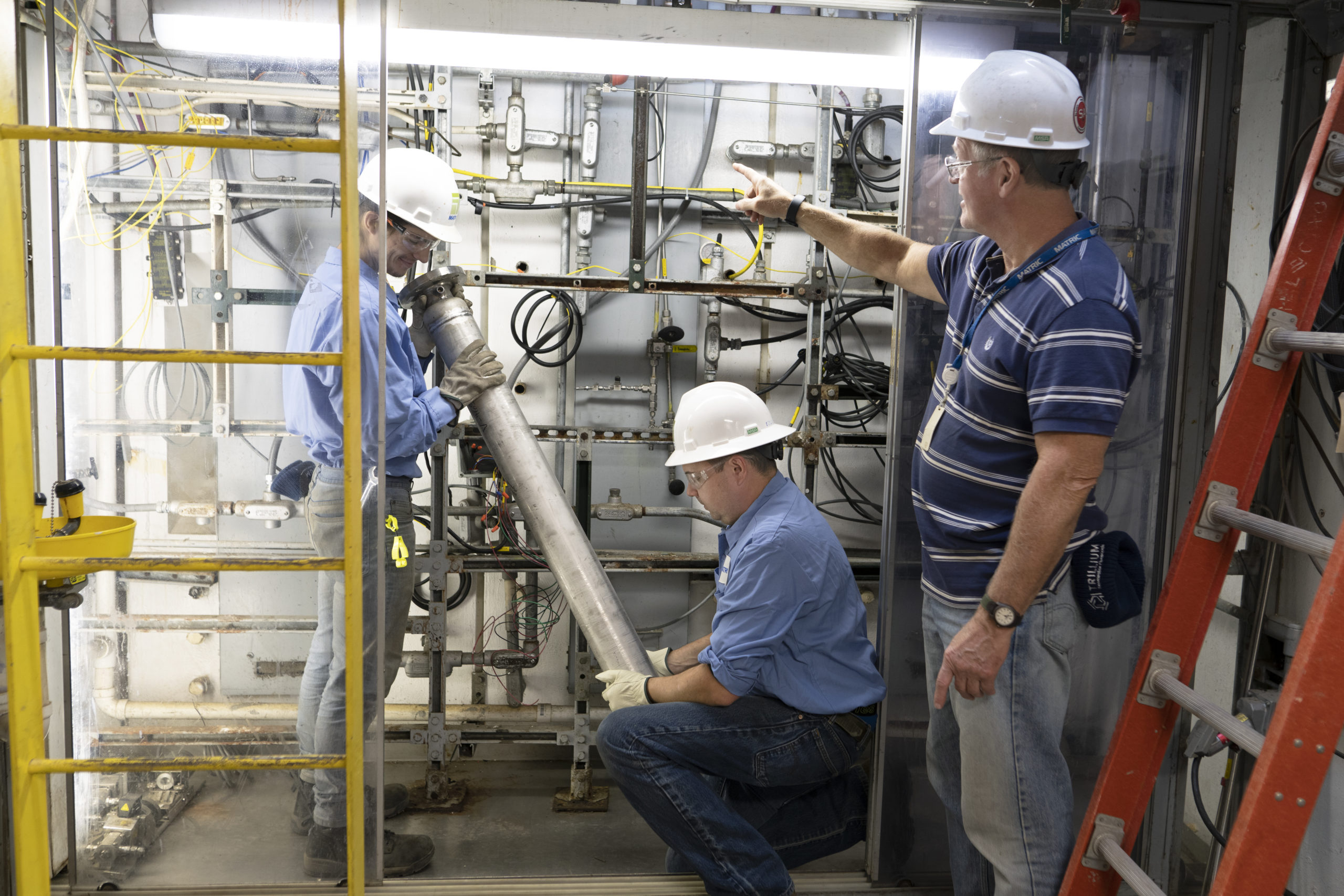 New award will enable Trillium and its project partners (Solvay, Koch Modular, MATRIC) to demonstrate sustainable production of acrylonitrile at scale.
Knoxville, December 5, 2022
Trillium Renewable Chemicals has been selected by the Department of Energy's Advanced Manufacturing Office to receive $2.5 million to accelerate commercialization of Trillium's process to manufacture bio-based acrylonitrile product. Trillium and its development partner (MATRIC) are currently operating a pilot plant in Charleston, West Virginia. This nondilutive funding, in combination with Trillium's recent Series A closing of $10.6M, provides funding to Trillium and MATRIC to design, build, and operate a market demonstration unit – the next step in Trillium's commercialization plan. Trillium will provide product to Solvay for validation of the product for use in manufacturing of carbon fiber. Solvay will also perform an independent ISO 9001 lifecycle analysis of Trillium's product. Koch Modular will provide a front-end loading engineering design of a first commercial plant.

Acrylonitrile is a chemical intermediate typically made from petroleum-based feedstocks like propylene and is a key raw material used in the production of carbon fiber, acrylic fiber, acrylamide, ABS plastic, nitrile butadiene rubber, and other valuable products. Trillium's BioACN™ process delivers acrylonitrile from plant-based feedstocks like glycerol with a lower carbon footprint. By starting with biobased raw materials, Trillium's product offers the potential to decarbonize a wide range of industrial and consumer products.

"Demonstration of the Bio-ACN™ process at larger scale is an exciting next step," explains Corey Tyree, CEO of Trillium. "Thanks to the Department of Energy, this project brings together participants across the supply chain to accelerate progress by supporting our next major commercial milestone. The unit will produce the volumes needed to qualify as a supplier. And it will provide the information we need to further de-risk and design a commercial plant. Trillium is proud to be amongst the awardees."
Media Relations
Corey Tyree
+1 (205) 757-5938
ctyree@trilliumchemicals.com

Elena Brennan
+1 (865) 329-0553
elena@piper-communications.com

Follow us on Twitter @TrilliumChem
---
ABOUT TRILLIUM RENEWABLE CHEMICALS
Trillium is replacing oil and gas with plant-based feedstocks in the manufacturing of green,
drop-in molecules. Trillium has developed proprietary thermochemical technology to
convert plant-based feedstocks like glycerol into valuable chemical intermediates
(acrylonitrile and acetonitrile). Acrylonitrile is used to manufacture a wide-range of
materials (e.g., acrylonitrile-butadiene-styrene (ABS) plastic, carbon fiber, acrylic fiber,
nitrile butadiene rubber (NBR), acrylamide, specialty amines). As the worldwide demand for
these chemicals increase, Trillium is providing a green alternative. Learn more at
www.trilliumchemicals.com