Trillium Announces Partnership with Zeton to Design Sustainable Acrylonitrile Demonstration Plant
Posted on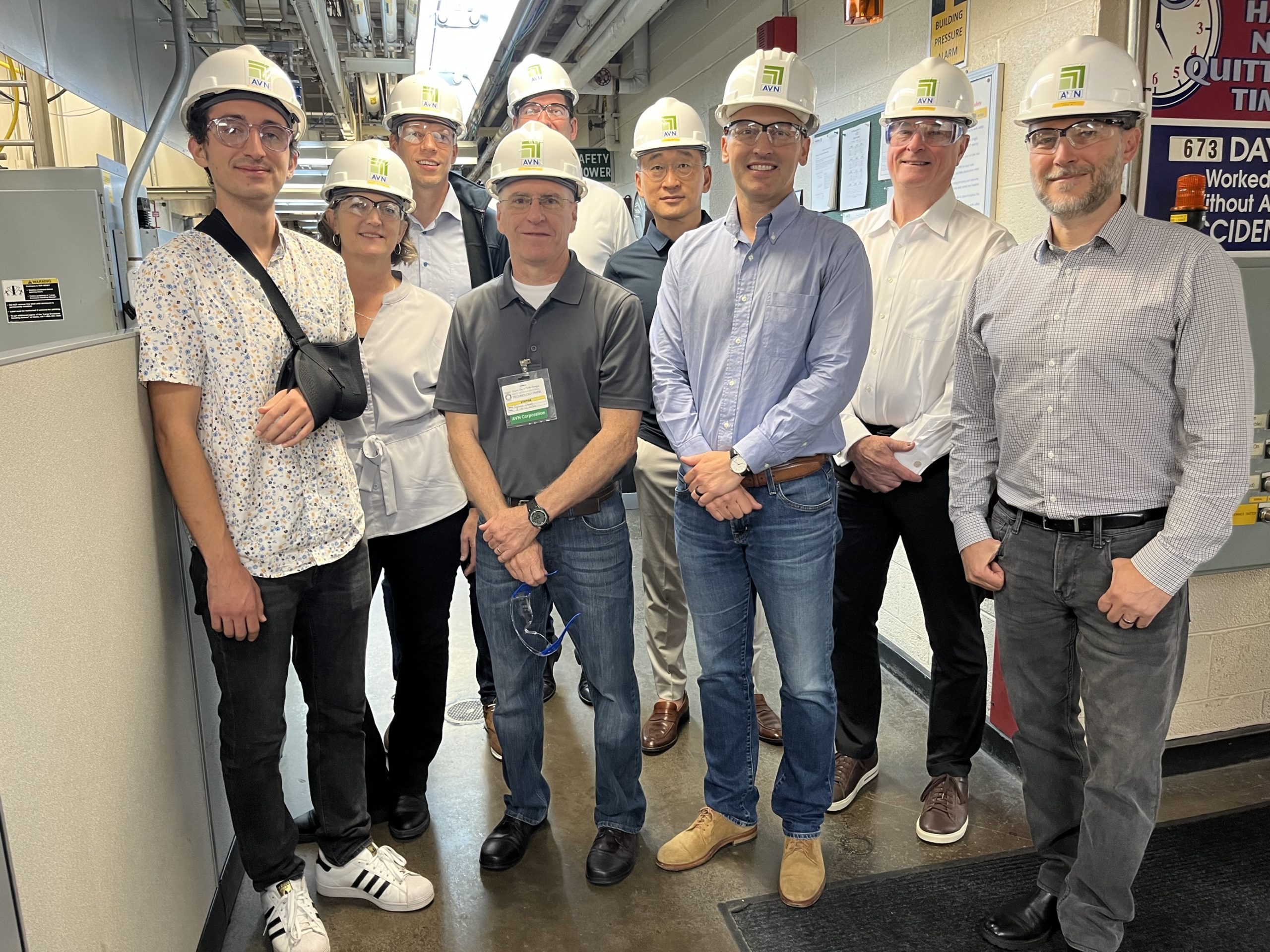 Successful pilot program advances Trillium to the next step in commercialization, the design of a Market Demonstration Plant
KNOXVILLE, Tenn. – Trillium Renewable Chemicals (Trillium) (www.trilliumchemicals.com) announced today its partnership with Zeton to design the world's first demonstration plant to convert plant-based glycerol into acrylonitrile, deemed "Project Falcon."
Trillium is pioneering the development of a new chemical manufacturing process to produce acrylonitrile from glycerol. Zeton is the world leader in the design and fabrication of demonstration plants and small modular production plants. The Trillium-Zeton partnership kicks off the design phase of Project Falcon, which paves the way for low-carbon footprint apparel, toys, cars, medical gloves, planes, and many more products.
Following a $10.6M Series A financing round in December 2022 and $2.5 million award from the Department of Energy's Advanced Manufacturing Office in June 2022, Trillium successfully built a pilot plant that produced acrylonitrile from glycerol. Trillium's pilot plant continues to operate and will provide product samples to customers for validation. Information collected during these pilot trials will be used to design the Falcon plant.
"We are thrilled to partner with Zeton in the next stage of our commercialization journey," said Erik Scher, Trillium's newly-appointed Board Chair. "Demonstrating Trillium's technology at a larger scale will allow our customers to verify product quality at scale, a key milestone in our path to becoming a leading producer of renewable chemicals ."
"With its breakthrough glycerol to acrylonitrile technology, Trillium is leading the way in sustainable chemicals manufacture," said Dr. Leisl Dukhedin-Lalla, President and CEO of Zeton, Inc. "Zeton is proud to have been chosen by Trillium to design the Falcon plant, and is looking forward to accelerating the commercialization of this technology by delivering this landmark project."
Operation of Project Falcon will be used to verify process economics and product carbon footprint at large scale. New focus will be given to achieving operational performance criteria (e.g., plant uptime), demonstration of key equipment in final form, and successful qualification as a supplier of acrylonitrile.
Media Contacts
Elena Brennan
+1 (865) 329-0553
elena@piper-communications.com
David Edwards
+1 (905) 632-3123
Follow Trillium on LinkedIn
ABOUT TRILLIUM RENEWABLE CHEMICALS
Trillium is replacing oil and gas with plant-based feedstocks in the manufacturing of green, drop-in molecules. Trillium has developed proprietary thermochemical technology to convert plant-based feedstocks like glycerol into valuable chemical intermediates (acrylonitrile and acetonitrile). Acrylonitrile is used to manufacture a wide-range of materials (e.g., acrylonitrile-butadiene-styrene (ABS) plastic, carbon fiber, acrylic fiber, nitrile butadiene rubber (NBR), acrylamide, specialty amines). As the worldwide demand for these chemicals increase, Trillium is providing a green alternative. Learn more at www.trilliumchemicals.com
ABOUT ZETON
ZETON is a recognized world leader in the design and fabrication of lab scale systems, pilot plants, demonstration plants and small modular commercial plants using modular fabrication. The company serves a wide range of industries and applications including oil & gas, polymers, chemicals, synfuels and alternative energy, bioenergy and biofuels, pharma and biotech, mining and hydromet, fine chemicals, environmental and sustainable chemistry. Process modules are engineered and fabricated at ZETON's two state-of-the-art, integrated design-build facilities in Oakville, Ontario, Canada and Enschede, The Netherlands. They can be shipped virtually anywhere in the world for field installation.